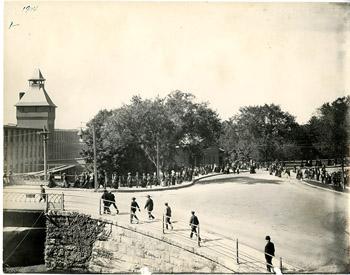 eE
WHAT: E

WHEN: Pre-1900

WHO: The Un-Gyve Limited Group

WHERE: Boston
EBLA: The sublime series designed by Luigi Molinis featured among the signature works presented in the DU: Disegno Universale exhibitions by The Un-Gyve Limited Group.
ECHEVARRÍA: Ofill Echevarría, born in La Habana 1972, as relayed by Osvaldo Sanchez, "made his debut as a member of the action and performance group 'Arte Calle' (Street Art) in 1988. While still studying at San Alejandro, he established a radicalized guideline that differed greatly from the surrounding aesthetics — plagued with modern paradigms — of Cuban arts of the time." El Mundo de los Vivos | The Real World is from Un-Gyve Press.
ELLIOT: Ebenezer Elliot, The "Ranter" preaching. Views of the Haunts and Homes of the British Poets, Oct. 19 1850.
EPI.LOGUE reclamation + restoration.
N.B. The alphabet swatch colour is Ecru from the Un-Gyve Palette.